Meet the Team at Our Pain Clinic in North Florida
Florida Pain Physicians is a medical pain clinic in North Florida, dedicated to providing efficient and effective treatments to patients suffering from chronic pain and joint inflammation. Highly capable and knowledgeable in their selected field, our doctors have made it their mission to help you find freedom from your pain so your life can return to normal.
Adam Cartwright, MD
Dr. Cartwright is an anesthesiologist and fellowship-trained interventional pain physician. He received his medical degree from the University of Tennessee Medical School, where he was inducted into the Phi Chi medical fraternity and received the Dorothy Snider Scholarship. He went on to complete a residency in anesthesiology at the Mayo Clinic in Jacksonville, Florida, where he served as the chief resident.
He went on to complete an interventional pain fellowship at the Mayo Clinic in Rochester, Minnesota and transferred to the Mayo Clinic in Jacksonville to serve as a staff physician.
Dr. Cartwright has presented at several national meetings and has been actively involved in several research projects. His primary passion, however, continues to be patient care and education of the medical community, focusing on options in pain management. His particular interest center around objective evidence-based medicine as it relates to spinal interventions.
Jerry Richard Foltz, MD, Capt. U.S. Navy (Retired)
Dr. Foltz was born January 20, 1969, and grew up near Johnstown, PA. He graduated in 1987 as valedictorian of his high school class and went on to attend the U.S. Naval Academy before graduating in 1991 with Distinction and in the top 50 academically with a B.S. in Oceanography. Later on, he became a letter winner on the Navy's nationally-ranked squash team before attending the Uniformed Services University of the Health Sciences, where he earned his M.D. in 1995. His transitional internship and anesthesiology residency were completed at the National Naval Medical Center in Bethesda, where he served as the Chief Resident.
In 2001, he completed his Fellowship in Pain Medicine at the Naval Medical Center Portsmouth. He obtained board certification in both specialties as a Diplomate of the American Board of Anesthesiology in both Anesthesiology and Pain Management.
Dr. Foltz has been a career military physician. He started four pain management clinics, including the first overseas pain practice in the U.S. Navy in Okinawa, Japan. He attained the senior rank of Captain and had earned several military personal awards, including the Meritorious Service Medal. During his time in the military, he was elected as the Chief of the Medical Staff at Camp Lejeune Naval Hospital, where he led over 280 medical staff members. He also served in several other leadership roles, including Department Head of Anesthesiology, during his military career. He retired from active service in February 2016.
After retiring, Dr. Foltz continued to actively practice pain management at the Naval Hospital Jacksonville as a government contract worker. His clinics have had significant success and continue to be among the most productive in the Navy. He has completed advanced training in multiple areas of pain management to include water-cooled neurotomy, regenerative medicine, neurostimulation, and acupuncture. Dr. Foltz has also balanced a successful career with a wonderful family, married to Shelly who is a retired Navy Nurse Anesthetist and two children Benjamin, 16, and Anneliese, 14, who are honor students at Bolles.
James Freidenstein, MD
Dr. Freidenstein grew up in Memphis, Tennessee. He obtained his medical degree from the University of Tennessee, where he graduated with highest honors and was a member of the Alpha Omega Alpha honor society. During his medical training, he completed research programs at St. Jude Children's Hospital, as well as with the American Society of Hematology. He went on to complete his residency in anesthesiology at the Mayo Clinic.
A heavy emphasis on acute post-surgical pain, regional anesthesia, and nerve blocks prompted Freidenstein to develop a keen interest in pain management. He found that being able to help ease the burden of chronic pain for his patients was extremely rewarding. Because of this, he decided to pursue a career in fighting the underlying sources of refractory pain.
He later completed his fellowship in interventional pain management at the University of Alabama at Birmingham. He studied under the leading researcher in the field of arachnoiditis. During his fellowship, he published research about perineural cysts and their treatment. Following his fellowship, he stayed on staff at the UAB anesthesia department and helped to manage acute inpatient pain.
Dr. Freidenstein is board-certified in both anesthesia and pain management and is involved with national and local interventional pain societies. His particular interest is in post-surgical spinal pain and alternative modalities for fibromyalgia-mediated pain.
He enjoys most outdoor activities and spending time with his 9-year-old twins.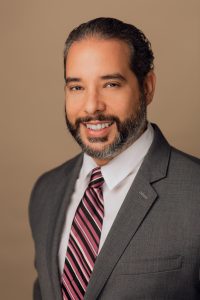 Alexis (Alex) Jimenez, M.D.
Dr. Jimenez is a Mayo Clinic trained, double board certified anesthesiologist and interventional pain physician. He completed his anesthesia residency at the prestigious Mayo Clinic in Jacksonville, FL, where he was elected as Chief Resident. He then went on to complete an Interventional Multidisciplinary Pain Management fellowship at the world-renowned Mayo Clinic in Rochester, MN, which is ranked at the top of the pain management programs in the country by U.S. News & World Report.
Fluent in Spanish and English, Dr. Jimenez obtained his medical degree from the Central University of Venezuela in Caracas, Venezuela. He then started his post-graduate training with a General Surgery internship at Jackson Memorial Hospital in Miami, FL.
Furthermore, Dr. Jimenez has expertise in all the areas of chronic pain and his advanced training and a special set of skills allow him to provide the best care possible to each patient. He is a Diplomat of the American Board of Anesthesiology in Anesthesiology and Pain Medicine and is involved with national, international, and local interventional pain management societies. He also holds staff privileges at St. Vincent's Hospital, Memorial Hospital, and Baptist Hospital in Jacksonville.
Taking an individualized approach to pain management, Dr. Jimenez creates a comprehensive treatment plan tailored to each patient's specific needs. His philosophy centers on a holistic, evidence-based care approach using interventional pain management procedures, conservative medical treatment in conjunction with physical rehabilitation, and behavioral support. Most interventional procedures are minimally invasive and provide considerable relief.
Dr. Jimenez is also an expert in the field of regenerative medicine, including stem cells and PRP (Platelet-Rich Plasma) injections. His pain research and innovative use of cutting-edge technology have been presented and recognized by several associations. He is proud to serve his fellow Floridians, providing his patients with the highest level of care.
José G. Avila–Calles, MD, PhD
Dr. Avila completed his medical degree at the University of Zulia School of Medicine in Venezuela in 1997. Then, went onto completing a Master's in Surgical Sciences from Imperial College in London and a Ph.D. in Experimental Transplant Surgery from the University of Alberta, Edmonton, Canada. He joined the University of Illinois in Chicago as Assistant Professor in the Dept. of Surgery and then at Emory University in Atlanta, GA for 3 years. He then did 2 years of surgical residency and completed an Anesthesiology Residency at Emory University School of Medicine. Subsequently, he completed a Pain Medicine Fellowship and is double boarded in Anesthesiology and Pain Medicine. In the last 5 years, he worked as an Assistant Professor of Anesthesiology at the University of Arkansas for Medical Sciences and then joined East Carolina Anesthesiology Associates for the last 3 years working as Staff Pain Specialist. He is fluent in three languages, Spanish, English, and Italian. He has several prizes and awards, one of which is the "Ahmet Sezgin" Resident Award, bestowed upon him by the anesthesiology residents of Emory University School of Medicine for exhibiting exemplary interpersonal skills, a unique desire to teach, and a contagious zest for life.
Laura Gil, MD
Dr. Gil is a board-certified anesthesiologist and interventional pain management physician and is involved in several national interventional pain societies. She is well-versed in a variety of conditions that burden patients with chronic pain and employs an evidence-based, multimodal approach tailored to each individual. She has a particular interest in neuromodulation and its therapeutic applications for numerous spine conditions.
Her introduction to pain management came early in her medical training, where she participated in several research studies at the University of Miami investigating painful diabetic neuropathy. However, it was during her residency in Anesthesiology at the Mayo Clinic, where she truly discovered her passion for alleviating pain and restoring function. She then went on to complete her fellowship in interventional pain management at the Cleveland Clinic, where she was awarded the prestigious Ethelee R. Smith Fellow of the Year award. There, she trained amongst world-renowned experts in the field and was involved in several clinical trials for new interventional therapies. She also used this time to travel to various training programs around the country to learn additional techniques from community leaders in order to better serve her patients. She has since returned to Jacksonville to serve the community she loves and considers home.
Having been born and raised in Venezuela, Dr. Gil is fluent in Spanish as well as English. In her spare time, she enjoys participating in outdoor activities with her family and rescue dog.
Yvonne Payne, ARNP
Yvonne has been a resident of Jacksonville since 1997. She grew up in Temperance, Michigan, where she was first inspired to enter the healthcare field by a childhood mentor who was a nurse.
She obtained her nursing degree in 2004 from FSCJ and Bachelor of Science in Nursing from Jacksonville University. She then worked at Brooks Rehabilitation hospital in the spinal cord injury unit and Baptist hospital in the Stroke and Cerebrovascular Center where she cared for patients and families in the critical care setting. She went on to obtain her Master's in Nursing from Chamberlain College of Nursing, specializing in family medicine and pain management. She finds immense joy in engaging with and caring for her patients. She will take the time to find the right treatment for the individual using holistic and interventional approaches. In addition to her nursing career, Yvonne also has twenty years of experience in the healthcare field as an optician, managing physician offices, and teaching opticianry at Nova Southeastern University in Miami.
Yvonne enjoys spending time with her family and dog Gracie, scuba diving, traveling, walking on the beach, and reading when she is not caring for patients.
Certifications
Certified Family Nurse Practitioner, ANCC
Certified Medical-Surgical Nurse, RN-BC
BLS/ACLS Certified
Affiliations
The Florida Nurse Practitioner Network
Florida Nurse Association
American Nurse Association
Sigma Theta Tau International Honors Society
Matthew Bonin, PA-C
Matthew is a native of New England. He has called St. Augustine home since 2005 and possesses over 20-years of experience in the medical field that includes: Plastic Surgery, Emergency Medicine, Cardiovascular Surgery, Orthopedic Spine, and now Pain Management.
CERTIFICATION AND AWARDS
National Commission on Certification of Physician Assistance (NCCPA) Certified
BLS, PALS, ACLS, ATLS, ITLS, BDLS Certified
PROFESSIONAL MEMBERSHIPS
American Academy of Physician Assistants
EDUCATION
Master of Physician Assistant Studies from the University of Nebraska College of Medicine, Omaha, NE, 2003
Physician Assistant Degree from the University of Southern California School of Medicine, 1997
WHY I CHOSE PAIN MANAGEMENT
"I believe in helping my patients sustain the most optimal level of health they can to enjoy living their lives. Being in the 'Interventional Pain Management world' and going the distance to offer my patients therapies as an alternative to surgery combined with conservative care is an integral part of a well-rounded approach to treatment. Educating my patients, getting to the root of the problem and setting realistic expectations for is always my goal. I enjoy going the distance and being there every step of the way for the patients I am lucky enough to see and treat."
PERSONAL INTERESTS AND COMMUNITY INVOLVEMENT
Matthew is a United States Army Veteran and is an Avid Runner, Mountain Biker and Triathlete. He has done numerous marathons in Boston, Chicago, and Miami.
April Johns, MPAS, PA-C
April Johns is a University of Florida graduate earning her Master's degree in Physician Assistant Studies (MPAS). She also has two additional Bachelor's degrees in Microbiology and Anthropology from the University of Florida. Prior to becoming a Physician Assistant, April held several positions in the healthcare industry. She has more than 17 years' experience including Internal Medicine,10 years in Neurosurgery, and 6+ years in Pain Management.
April has been involved in multiple projects throughout her career including training and mentoring Physical Therapists, Nurses, medical assistants, and other students. She received the "Instructor" designation for the Mayo Clinic College of Medicine while employed in the Neurosurgery Department. April was also involved in research and participated in a brain tumor vaccine trial and an intraventricular hemorrhage trial. She is currently certified in ACLS, BLS, and belongs to multiple medical and Physician Assistant societies. Currently, she is pursuing her Masters in Healthcare Administration degree at the University of North Florida. April is dedicated and passionate about providing the best possible care to all her patients.
She enjoys spending time with her family and used to enjoy traveling (prior to COVID). She ultimately hopes to retire in a cabin in the mountains one day!
Renee' K Garrett, PA
Renee' K Garrett had obtained her Master's degree in Health Science, and Physician Assistant (PA) studies from Drexel University in 2007 in Philadelphia. She is a native Pennsylvania resident and spent her first years as a PA working in a level 1 trauma center in neurosurgery in Philadelphia. She initially practiced in the subspecialty of neurosurgery, later changing subspecialty to working in bariatric surgery. With her children grown, in 2010, she went to pursue her dream to relocate to warmer climates and moved to Jacksonville. Initially coming to Florida to work in neurosurgery, she was later offered an opportunity in occupational medicine. She strongly feels the experiences she's had in neurosurgery, bariatric surgery, and occupational medicine have led to a greater ability to be the best practitioner in the field of her dreams; pain management. She has been working in the pain management specialty since 2017.
Renee' is the type of individual who strives to be the best practitioner for her patients and the best in her subspecialty. In a short period of time, she became well adept and skilled at a multitude of interventional pain management procedures/injections, the management of pain pumps, as well as a personal approach to the holistic care of the "entire" patient. Truly believing each patient needs to be heard and to be explained to each step of the way. Renee's focus is on compassion and understanding – leading the patient to become the healthiest individual they can be through approaches that not only include body health but mental and spiritual as well.
Renee's interests outside of work include vegetable gardening, camping, hiking, mountain biking, beekeeping, and spending time with her naked little Chinese crested dog.
Kay Hood, ARNP
Kay has resided in the Jacksonville area since 2000. Kay earned her Associate's Degree at Florida State University. She completed her Bachelor of Science in Nursing at Jacksonville University in 2012. After graduating, she provided care in the operating room specializing in Neurosurgery for 10 years. She completed her Doctorate of Nursing Practice at the University of Florida in 2022, specializing in Adult-Gerontology Acute Care while continuing to work full-time in surgery.
She enjoys improving patients' quality of life and increasing their ability to participate in activities. She advocates for holistic approaches to providing individualized interventions for her patients.
Kay holds certifications in operating room nursing (CNOR) and is board certified through the American Nurses Credentialing Center as an Adult-Gerontology Acute Care Advance Practice Registered Nurse. She maintains both advanced and basic cardiac life support certifications. She is a member of the Association of Operating Room Nurses (AORN) and the American Nurses Association (ANA).
Our skilled and compassionate pain doctors in North Florida, are ready to help you find relief from your chronic pain. No matter the source of your pain, our doctors can identify the cause of the problem and develop a personalized, multi-faceted treatment plan that makes use of both traditional and alternative methods for managing your pain.
Contact us today to schedule an appointment with our doctors for effective chronic pain treatment in North Florida, and get back to feeling like yourself again. Don't live another day suffering from treatable chronic pain symptoms.